write your book in 30 days
unleash the author in you
supercharge your business by writing a book
"Introducing YOU…author of…" Have you ever dreamed of hearing those words? Have you ever thought about how that can take your reputation as a coach or business owner from good to "rock star" status?
Me too.
Do you assume that writing a book takes months of work, locked into a dark room? And that your business – and life – need to be put on hold to accomplish that goal?
Well, it doesn't have to. You could have a book written in a month! This 30-day course + fun workbook is going to channel your passions, skills, talents and personality quirks into a real book which can generate income AND build your business.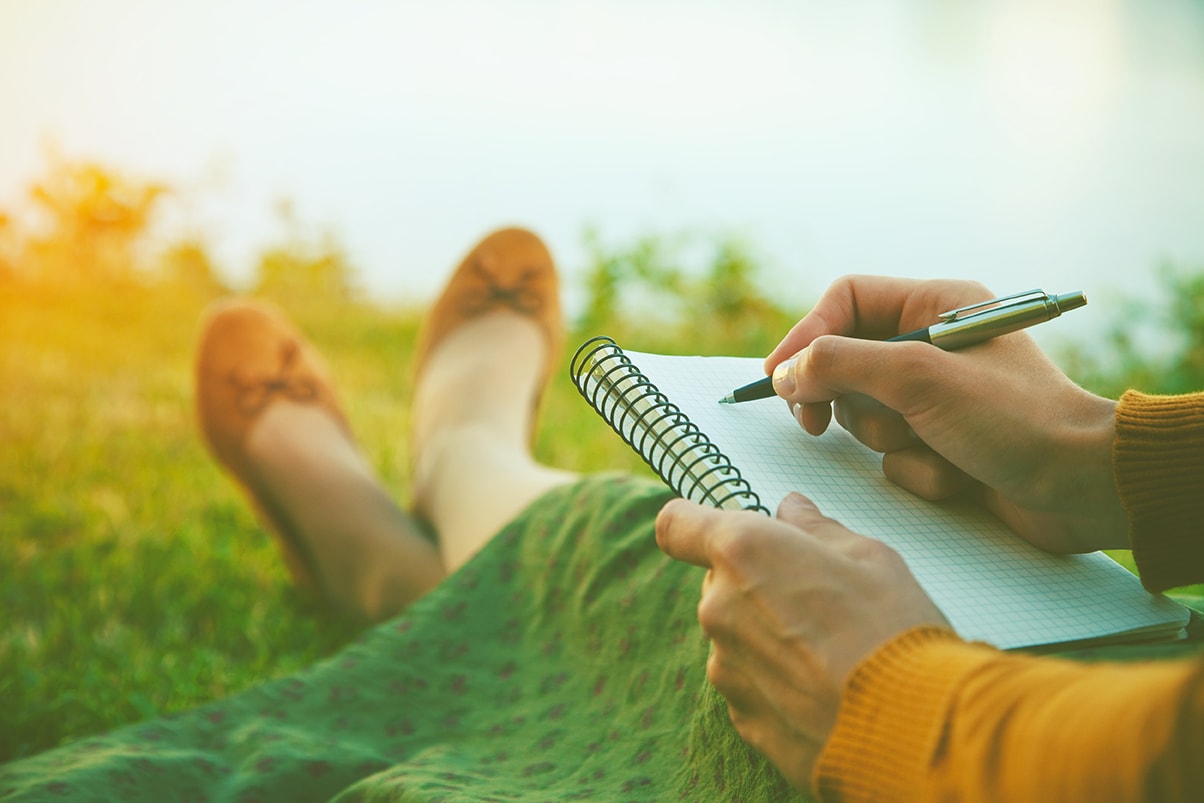 you're awesome.
and now it's time to share that awesomeness through a book
I like the way you started at the very beginning and built our knowledge up from there step by step. You have a way of presenting things in a very clear and concise way.  You are a wonderful teacher! I also love that you included worksheets. Video and worksheets… a winning combo! And beautifully done.
It was an amazing course, in fact one of the best online courses I have ever taken. It helped me to see that I could accomplish the task and fulfil my dream, and actually write my book in 30 days. Lots of encouragement given which was very helpful, especially when there are so many times that I experienced 'I amn't sure if I can do this'.
I promised a friend I'd write a book & *spoiler alert* it is pretty much finished using this course! I even put on my big girl pants & got some guest experts to contribute!
write your book in 30 days
30 step-by-step lessons + exercises
with a fun, fillable workbook
Enroll Now
What's inside the Course?
1. Lay the groundwork
In the first module of the course, you'll work through your WHY, WHAT and HOW.
WHY is goal setting – why do YOU want to write a book? Setting the goal upfront is crucial to stay focused and motivated throughout your writing.
WHAT is your book subject – learn how to choose a subject your audience can't wait to read. You'll also do research and outline your book.
HOW is getting yourself ready – in this section, I'll explain how to stay focused, plan your writing and avoid distraction.
2. Ready, set, write
In the second module of the course, it's time to WRITE.
During this time, it's crucial to stay focused on writing effectively and efficiently. You'll build your confidence and learn how warming up can help you get ready for your writing work.
3. putting it all together
In the third module, you'll still be writing – AND working on what comes next.
You'll start planning for the all-important publishing processes including editing, beta readers, cover design, marketing and choosing how and where you want to publish your book. You'll make the decisions required so that you can quickly move onto the publishing process.
support and accountability
Each day, you'll receive an email with a lesson and a specific exercise to guide you through topic selection, preparation and writing. There are fun exercises and worksheets to make sure you have exactly what you need to get your book done.
you'll love this course if...
You want to write a book, but you're not quite sure how
You want to raise your image as an expert in your field and supercharge your business
You want to grow your business with passive income
You have tons of book ideas but you're not sure how to choose the best one
You don't know what kind of book your audience wants
You want to write a book, but you just don't have time