website in a weekend
create your passive profit platform
build your own wordpress website in a weekend
A fun & fast DIY website creation course for rebels and mystics who would rather eat glitter than learn technology.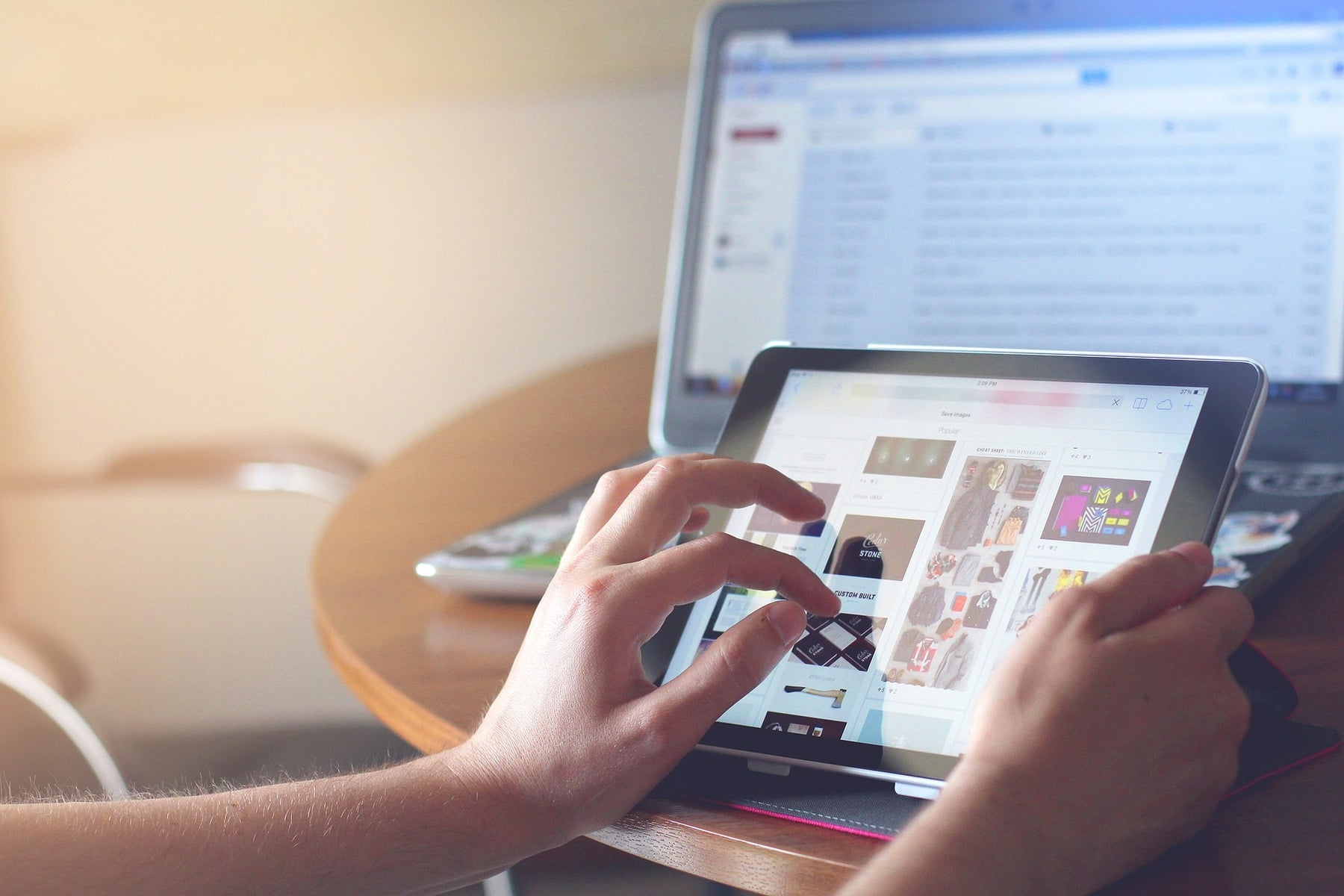 sell your courses & books
set up your own digital shop
"but I hate technology. I can't do it"
i used to feel the same way, but now I can create my own professional websites like these…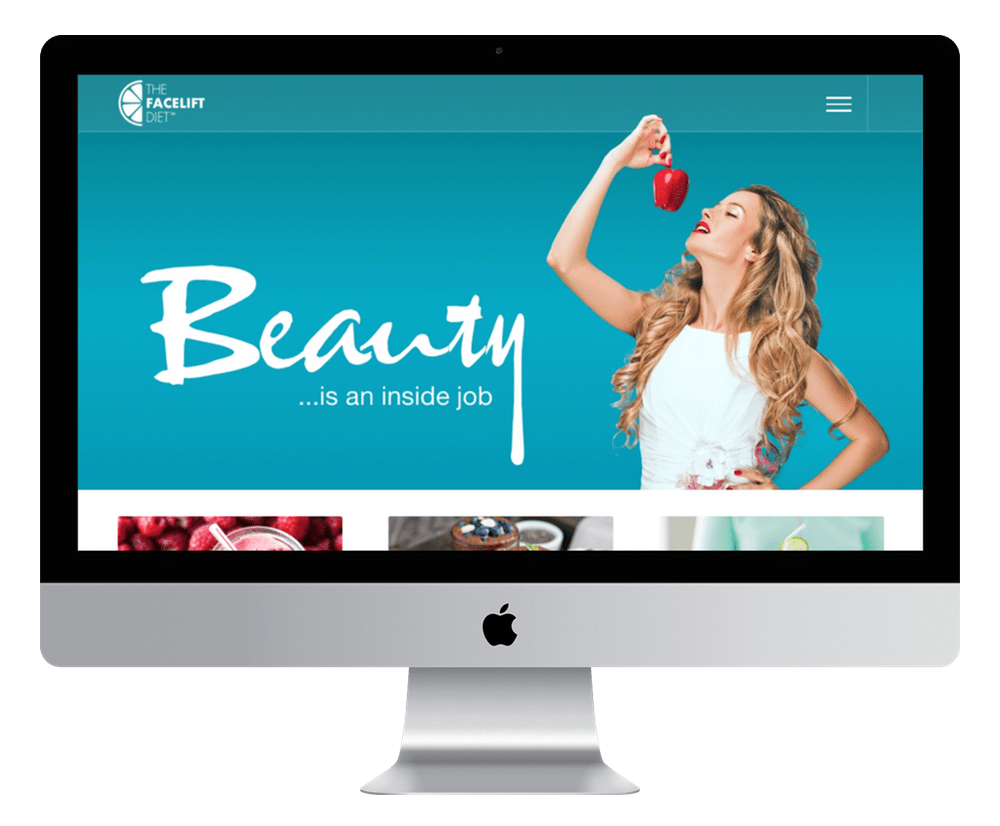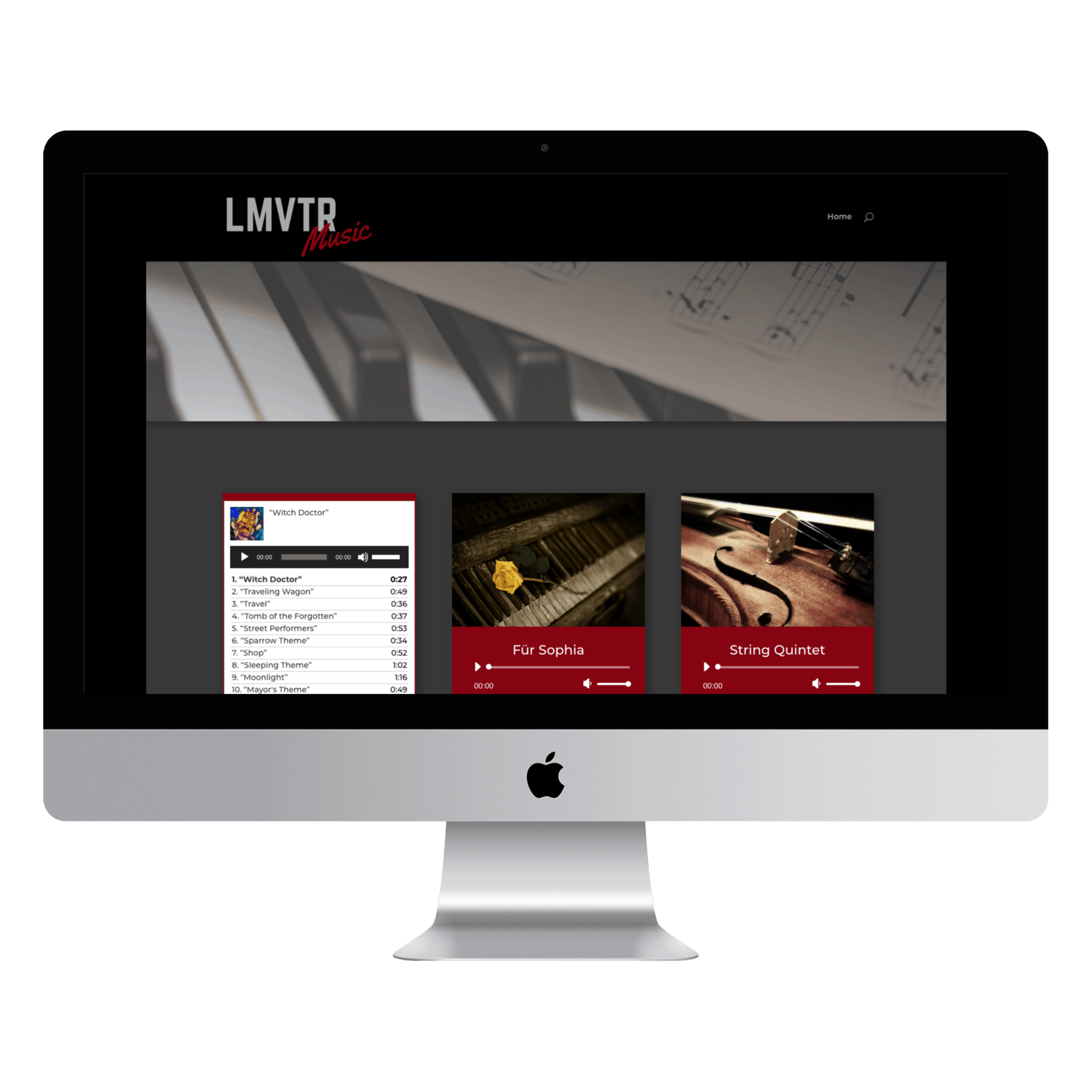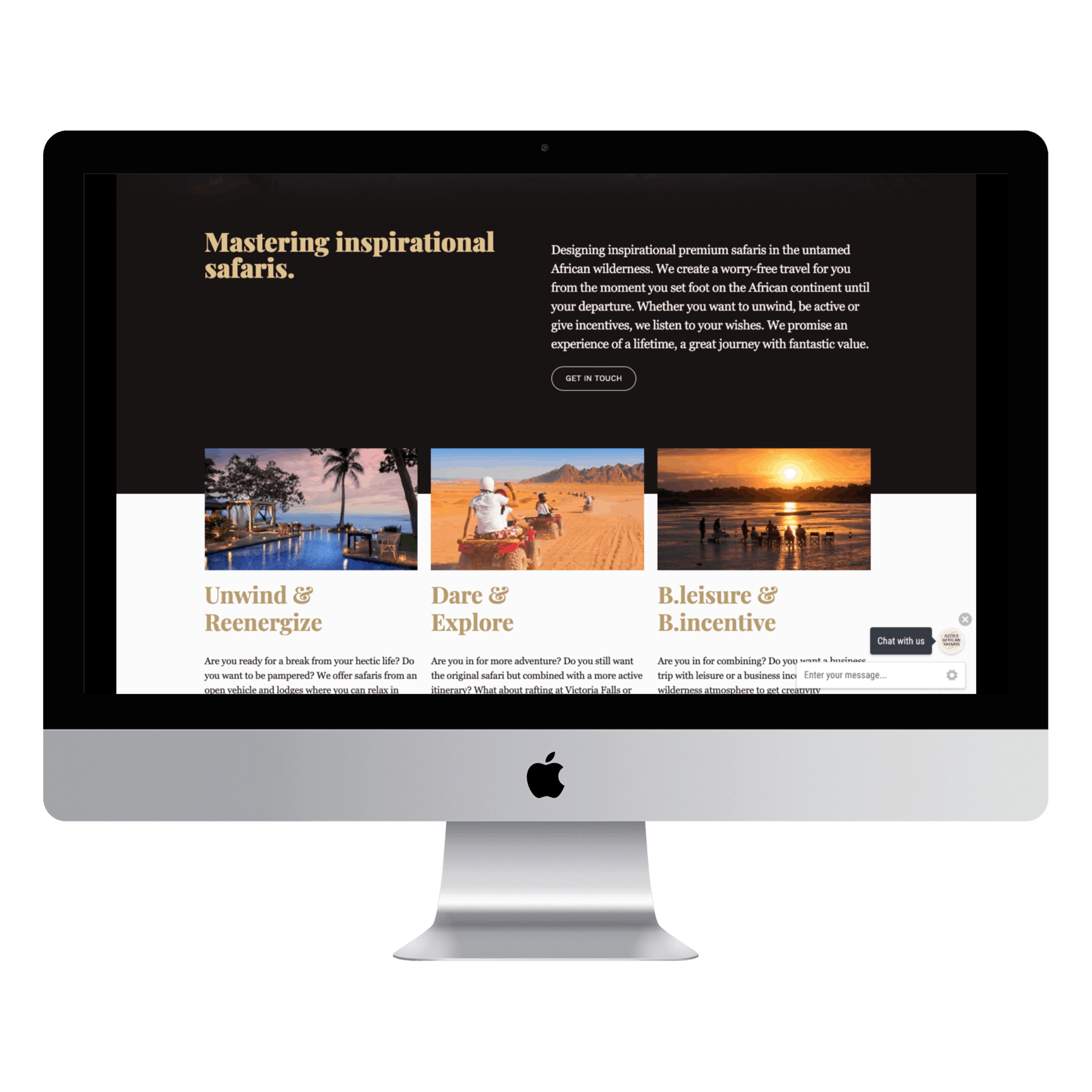 SHHHH!
Silence your inner technophobe. you can do this.
look what non-techie rockstars accomplished…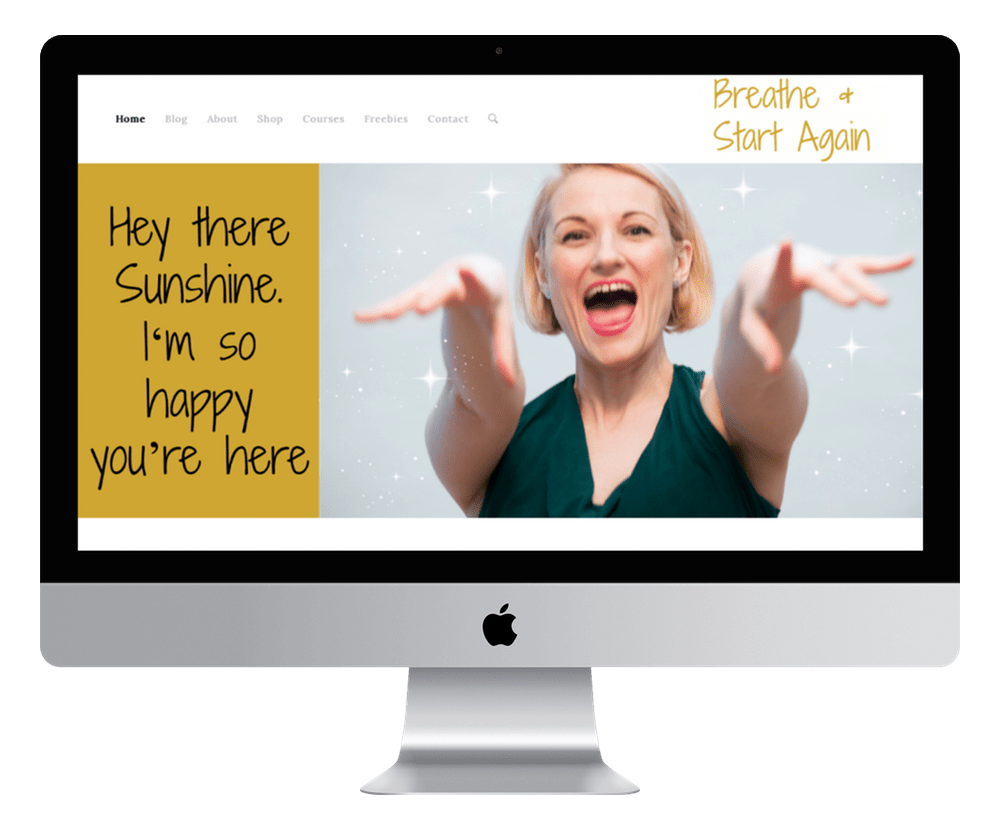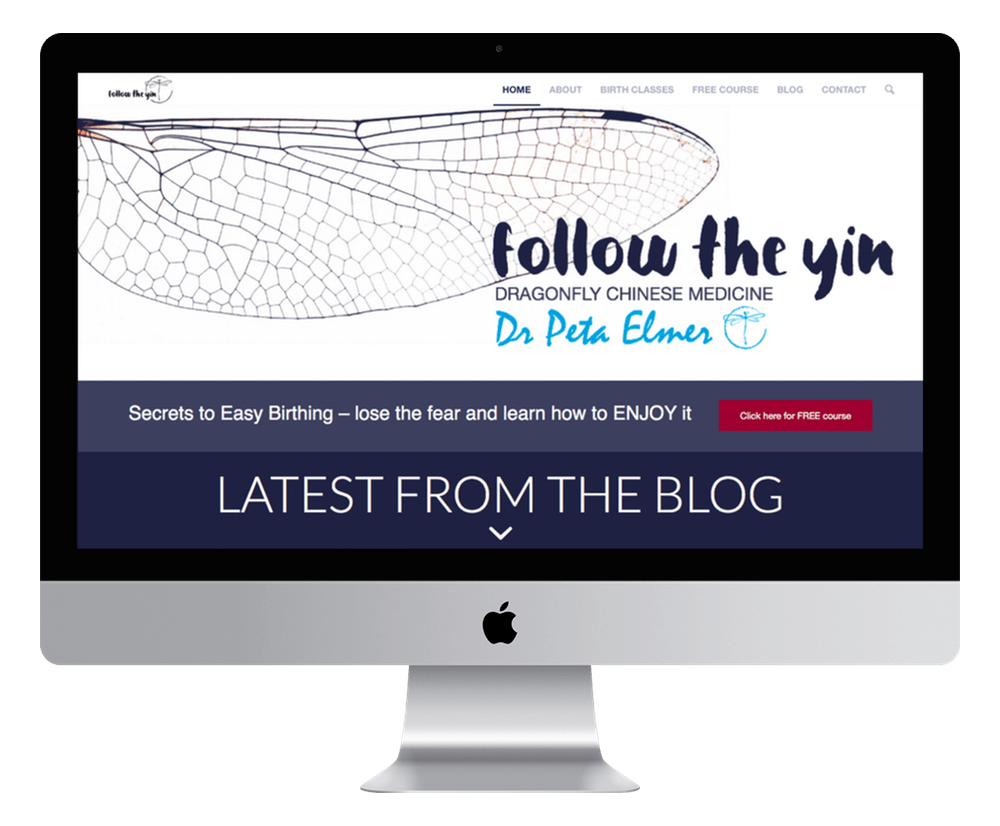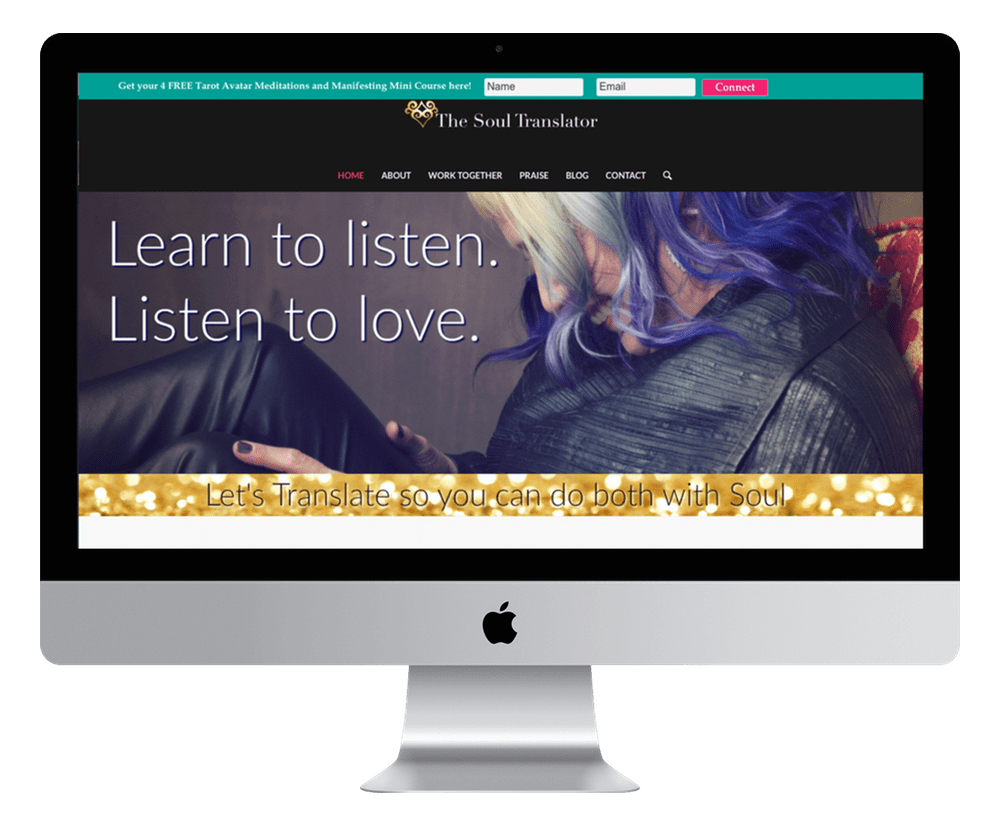 i created my website in one week!
"I love how PIR makes all things tech and website creation so super simple, I had zero tech knowledge, I didn't even know where to start with creating my own website and I followed the Enfold training step by step and created my website and my sales pages myself, using the Enfold theme, within ONE week. The lessons are brilliant, nothing is left out and when I needed extra help my questions are answered in the Facebook group straight away, I never felt alone"
Petra Foster
Client Enrolment Strategist
www.petrafoster.com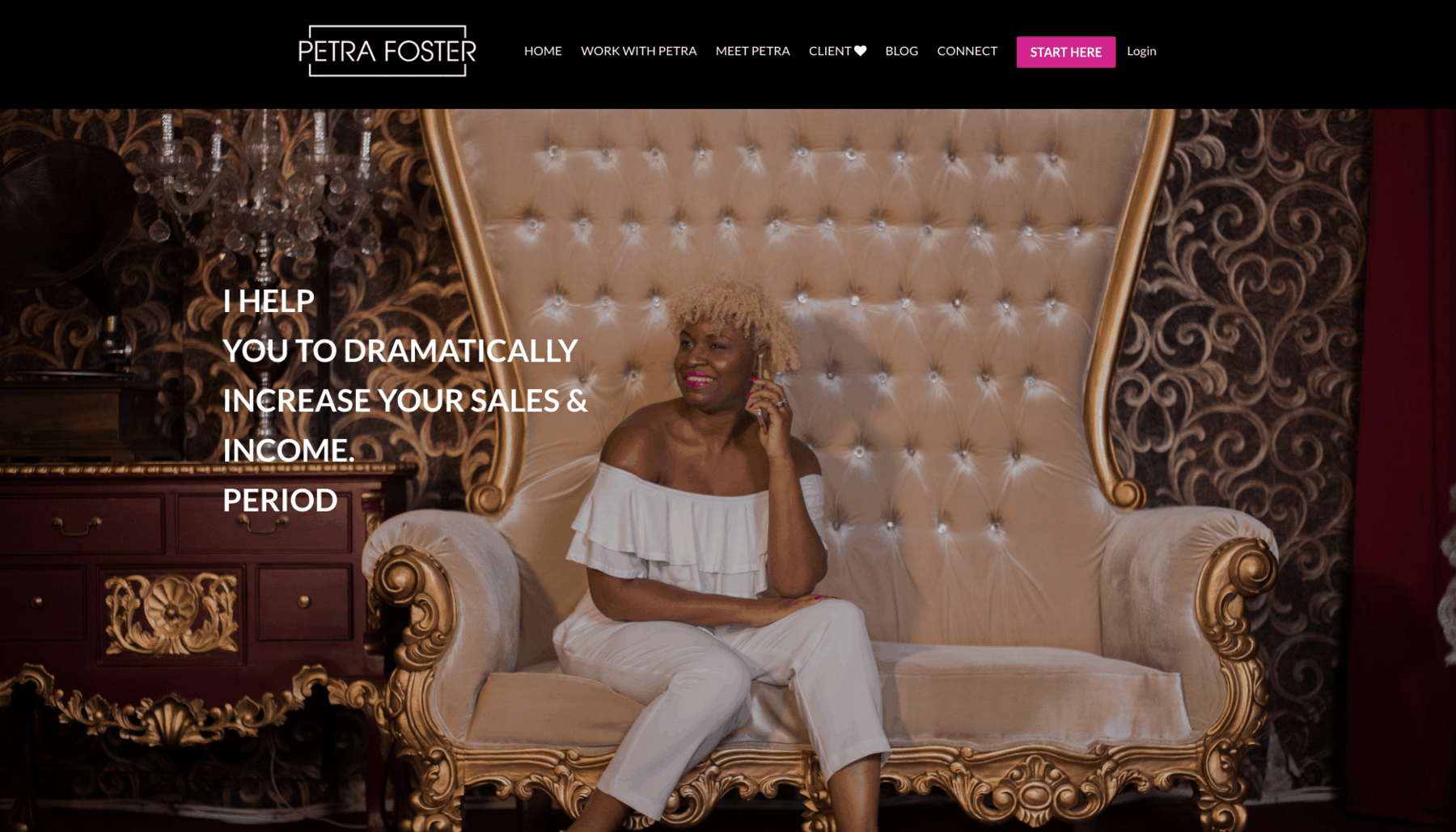 WORDPRESS + ENFOLD (THEME) = WEBSITE IN A WEEKEND
with a sprinkle or rockstar magic
drag & drop
Building unlimited pages, blogs and sales pages becomes a joyful task with the Enfold drag & drop page builder.
Reusable templates
Within Enfold you can save whole pages or even just page sections as templates which you can use again and again.
sales pages
No need for extra (and expensive) packages and programs when Enfold's page builder makes sales pages a breeze.
virtual classroom
Making ecourses? with Enfold you can create online password-protected classrooms for your clients..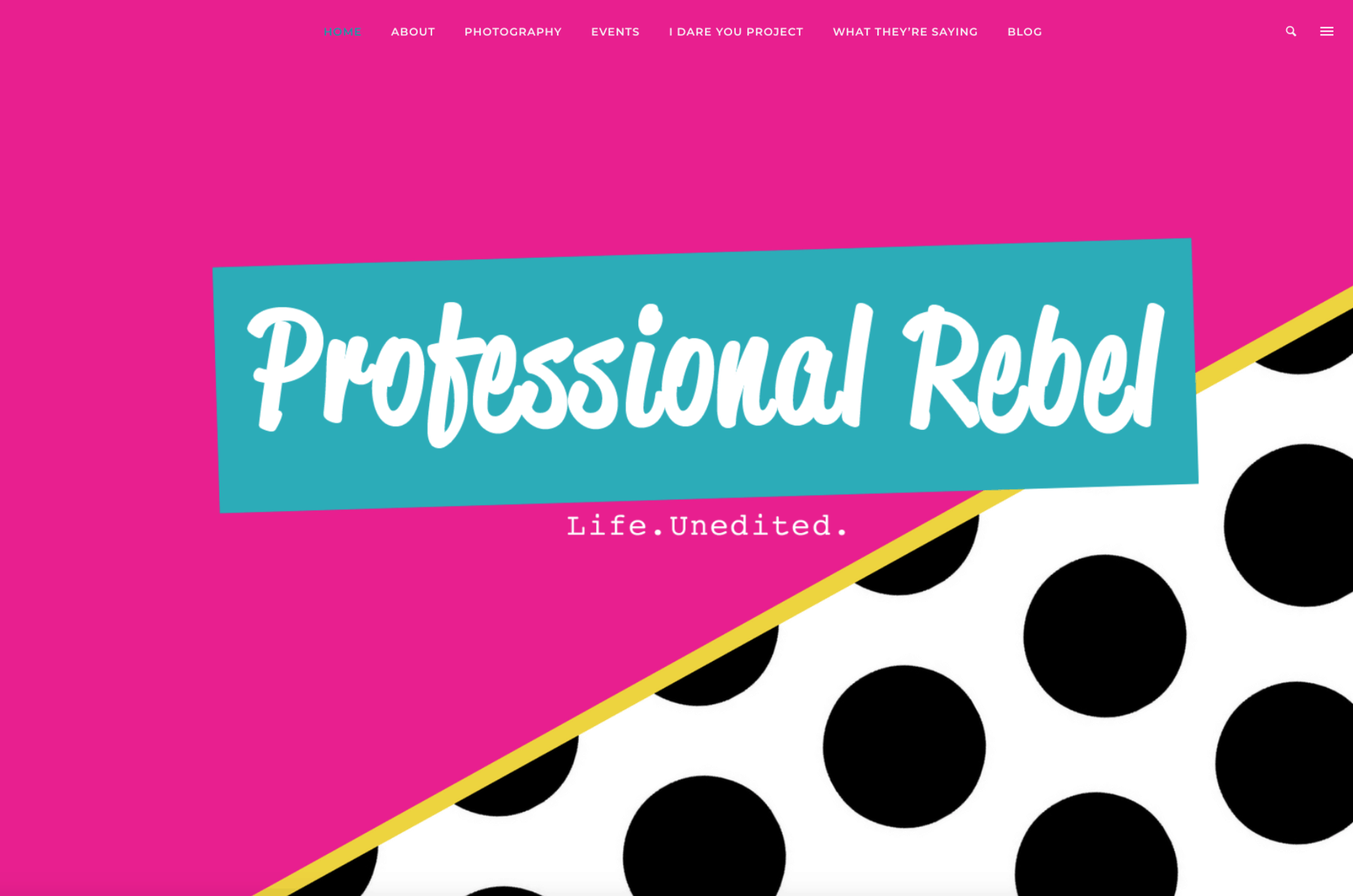 my website gets heaps of positive feedback
You know when you've always been the sort of person who likes to learn everything herself – hello control freak much! Anyway, I've always done this with my own websites, because I know how I want them to look and feel and well, it's always taken me forever – especially when in the past you've taken a poor recommendation about which theme to buy.
After seeing Enfold recommended a million times, and upon stalking the PIR site, it always looked tiptop and sexy, I decided to buy it too and because I couldn't be arsed playing and learning all from trial and error, my lack of patience lead me to the awesome Enfold training and within a weekend I had a boss new photography website (photos an' all) which is unheard of for me and a few weeks later went through the whole process again for my happiness ninja business.
My websites ALWAYS get heaps of positive feedback so high 5 to PIR for being awesome and doing the leg work so my lazy ass could just sit and watch with a cup of tea HOORAY!
Marie-Claire Ashcroft
Happiness Ninja & Photographer
www.professionalrebel.co.uk
with this training you will be able to…
CONFIDENTLY NAVIGATE AROUND THE WORDPRESS DASHBOARD TO ADD PAGES AND POSTS TO YOUR HEARTS CONTENT
STYLE YOUR WEBSITE WITH THE COLOURS AND FONTS YOU LOVE

HAVE FULL CONTROL OF THE SIZE AND FORMAT OF YOUR SIDE (SIDEBARS, WIDTH ETC)

CREATE YOUR OWN LOGO AND HEADER IMAGES
CREATE MULTIPLE MENUS AND SIDEBARS
DESIGN UNLIMITED TEMPLATES TO SAVE AND REUSE FOREVER
CREATE A STUNNING HOMEPAGE
STYLE YOUR WEBSITE WITH THE COLOURS AND FONTS YOU LOVE

BUILD A GORGEOUS PRODUCTS/SERVICES PAGE

DESIGN YOUR OWN COOL BLOG PAGE AND BLOG POSTS
BUILD SECRET ONLINE COURSE CLASSROOMS
LINK MAILCHIMP TO YOUR WEBSITE IN A VARIETY OF WAYS TO BUILD YOUR LIST
BUILD SALES PAGES IN A SNAP
unlimited creativity for a limitless lifestyle business
The Enfold training is great. I was a bit of a techno-phobe and had no idea where to start with a wordpress site. The course leads you through each stage of the process in a way that is a clear and interesting, so that you can self-build the website of your dreams! Enfold is a great looking, versatile theme  (I wouldn't have even known how to choose a good theme), and I am already planning to use Enfold again for a new business idea in the pipeline.
The course on building a website with Enfold was magical. I learned how to finally create a website that I could literally build in a day that looked polished and professional.
I saved hours of stress and frustration with the Enfold masterclass.
I love that Enfold theme and have used it all multiple websites. Website in a Weekend makes it so simple to follow along and use that I can't imagine ever using another theme!
Step by step video lessons
website in a weekend is for you if…
YOU DON'T WANT TO SPEND THOUSANDS ON A WEB DESIGNER
YOU WANT FULL CREATIVE CONTROL OF YOUR WEBDSITE
YOU WANT A WEBSITE TO REFLECT THE KOOKY AND COOL PARTS OF YOUR PERSONALITY
YOU WANT TO BUILD SOMETHING AWESOME (WITHOUT THE HARSH PRICE TAG OR LONG LEARNING CURVE)
YOU ARE A SERVICE-BASED SOLOPRENEUR AND YOU WANT TO TAKE YOUR BUSINESS ONLINE IN THE EASIEST WAY POSSIBLE.
launch your online empire with website in a weekend
instant access. lifetime access.
$297
+ 34 step-by-step video classes
+ 7 epic templates
+ 3 bonus courses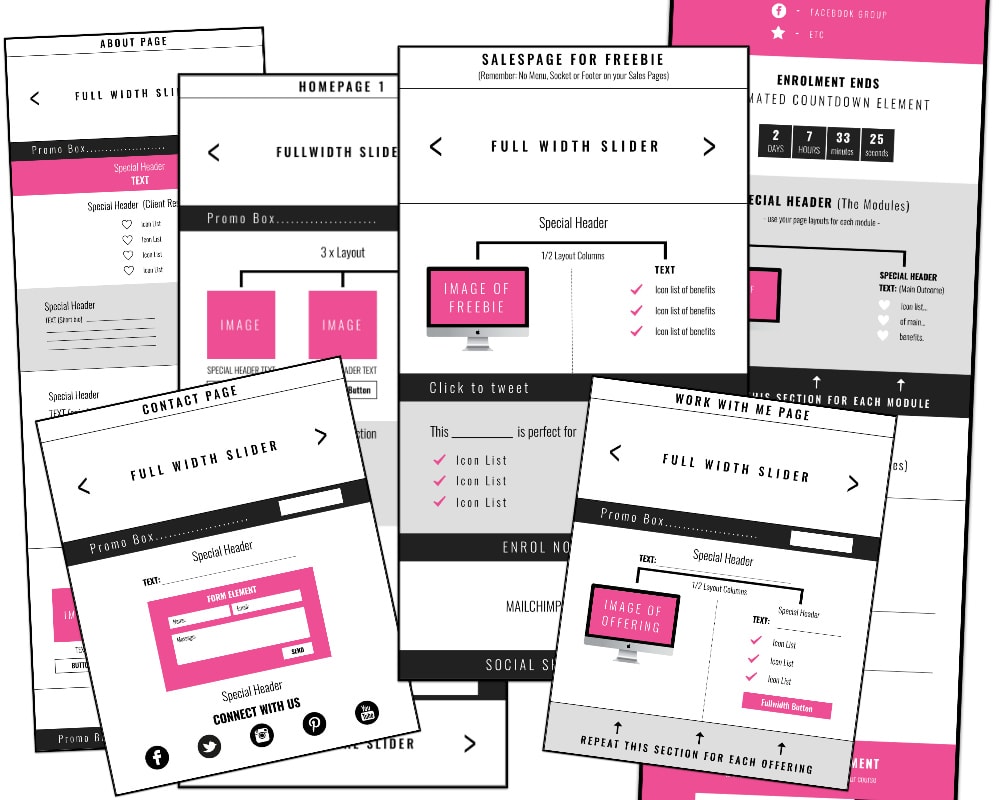 7 PAGE TEMPLATES
Seven stunning templates so you can easily build these online business website essentials:
Homepage (version 1)
Homepage (version 2)
About page
Work with me page
Contact page
Sales page/landing page (for your optin)
Sales page (for a larger offering)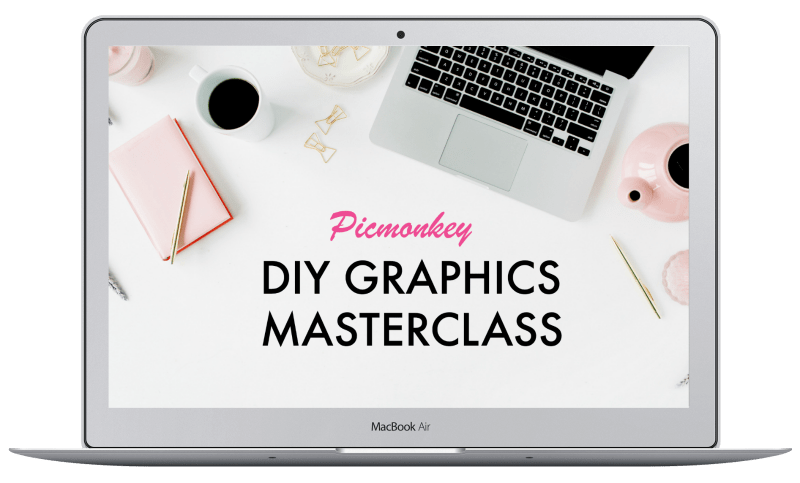 picmonkey graphics masterclass
Create your own web graphics and logos with the amazing FREE tool Picmonkey. I'll walk you through creating a variety of graphics that you'll need for a snazzy, vibrant website. Including creating your own logo.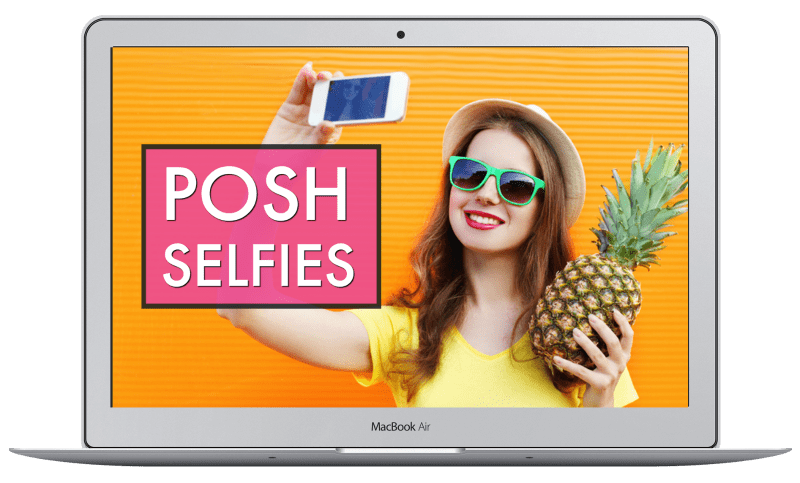 posh selfies: take your own arty headshots
In this fun masterclass you'll learn how to create your own professional-esque head-shots for your website without any photography skills or even a proper camera. You'll learn all my own tricks! including posing with props.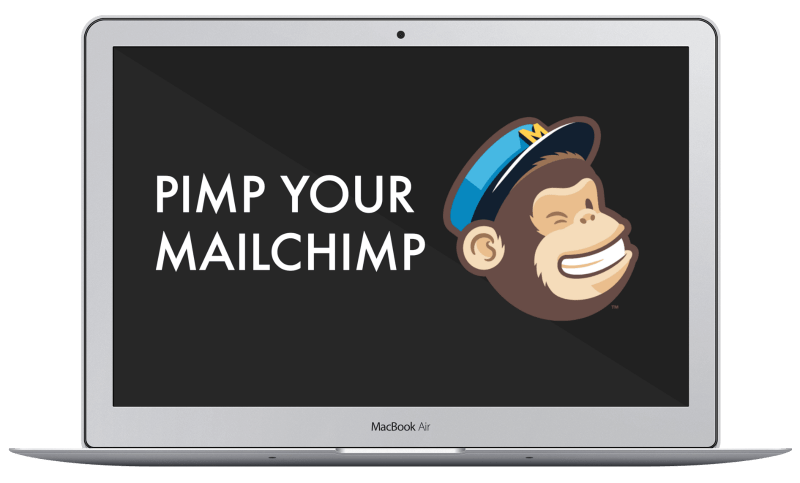 pimp your (mail)chimp
Mailchimp is a brilliant email marketing software that's free for up to 2000 subscribers. Learn how to create your email lists and newsletter templates. And how to integrate Mailchimp with Enfold so you can turn your website into a lead-capturing machine.
when does the course start?
As soon as you enrol. And It's lifetime access. This means that for the lifetime that the course exists – you have access to it 24/7.
will i have to buy the enfold theme?
YES. Enfold is a premium theme and costs (at time of writing) about $60 which is MUCH cheaper (by thousands$$$) than paying for a web designer. You can buy the Enfold Theme here using my affiliate link.
what are "hosting" and "domain names"?
Imagine that your website is like a car. Your web hosting is your parking space and your domain name (ie yourname.com) is the address of your parking space.
Before you are able to build your Enfold website using wordpress you will need to buy your parking space (hosting) and domain name (address) before you can park WordPress on it.
I cover this in the course as part of a 'startup guide'. It's very simple. Most wordpress-savvy hosts will install wordpress for you and even sell you a domain name too.
Common hosting companies for WordPress include Bluehost and WP Engine
i already have a wordpress website - is it bad to change themes?
No. It's not bad to change themes. In fact I changed themes about 5 times over 3 years before I discovered Enfold (and I've been loyal ever since because it ticks all the boxes). The only problem with theme swapping is that your content (the stuff you stick on your website such as images and text) won't look quite the same – it's just a case of following my lessons to make it look super-awesome.
It's also a good idea to back up the content on your wordpress site, either manually by having a folder on your computer that contains all of your blog posts, webcopy and imagery OR by using a special plugin such as WordPress Back Up To DropBox or Backup Buddy.